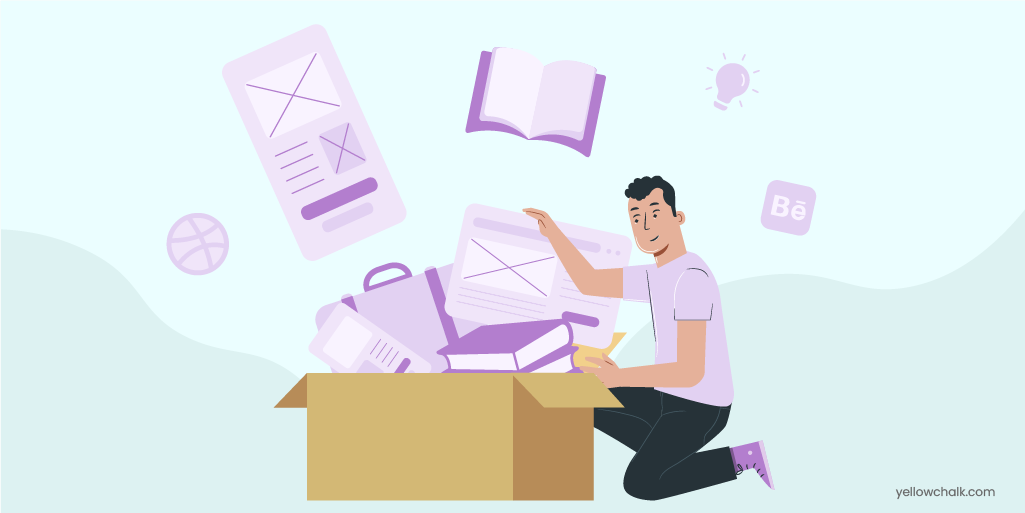 Whether you're a beginner or a senior in the UX and UI industry, chances are you're always looking for either resources or inspiration to get started with your next project. We're always in the same boat. So here, we have collated a list of resources, be it for UX, UI, or just some books for you to get started with.
UX Resources
The first and most extensive step in any project is the research. It can be an exciting process – given you have the right resources. Here is a list of UI & UX resources you can resort to for a good start.
Nielsen Norman Group (or NN/g) is a pioneer in the field of user experience. You can find extensively researched articles on a range of topics, videos that will help you cultivate best practices, and various methods to deep dive into UX research.
UXmatters is a web magazine that has information about why user experience matters, along with insights and inspiration for the user experience community. Founded by Pabini Gabriel-Petit in 2005, UXmatters provides insights and inspiration to experienced professionals working in every aspect of User Experience, as well as those who are just beginning their journey in the field.
Design Kit is a platform to learn human-centered design. Along with providing various ways to creatively approach difficult problems, it also has research methods, inspirations, case studies, and a list of UI UX resources you can use to upskill yourself.
Mobile Design Resources
The Learn Mobile Design Website is ideal if you are looking for resources that are relevant to designing for mobile. It has a curated list of resources that are useful for designing particularly for mobile.
Product Design Inspiration
If you are looking for inspiration, articles, or case studies for product design, this is your one stop. Along with this information, you also have the option to subscribe to product design tips to your Slack channels and Google Chrome browser.
Mindmapping
Mindmapping is an integral part of UX. It helps to organize a collection of information connected to a single topic in a systematic way and is helpful when doing categorical ideation work, such as: Breaking-down components on a specific webpage. Below are some mindmapping tools that are helpful while ideating.
XMind is a mind mapping and brainstorming software. In addition to the management elements, you can use it to capture ideas, clarify thinking, and manage complex information.
Another helpful tool to use is Coggle. It is a free mind-mapping web application which produces hierarchically structured documents, like a branching tree or a flowchart. It can help in visualizing connections across concepts, and collaborating with others.
Wireframing
Wireframing is a schematic creation of product pages/screens with already created information architecture. It is divided into low and high wireframing levels. The difference between these two is that low wireframing is a fairly quick way of functionality drawing. It can be created in 5 minutes with a pencil & paper, while high wireframing is a thoughtful and highly detailed skeleton.
UXPin is a good tool to start with as its interface is intuitive, with a toolbar that contains features covering the basic components of the frame and it includes a built-in library of user interface elements that can be dragged directly onto the canvas to get a more detailed wireframe.
OmniGraffle is a wireframing tool with features useful for applications and websites. The interface is very user-friendly, which makes it an easy-to-learn tool.
Balsamiq is a fun and under the radar wireframing tool. You can use it to design user interfaces, mobile and web applications, desktop softwares and more.
Prototyping
Prototyping is used when the final product is already created with the whole elements. Prototypes are simulations of how a finished product works. Designers link their screens between each other so that users can see the final work as a live application or site and interact with it.
InVision is a prototyping tool created for designers which allows you to quickly and easily create interactive mockups for your designs. You can share these mockups with your team or clients. It makes presenting your designs a breeze, and is much more effective than sending out PDFs or screenshots.
Inspiration
If you ever feel yourself running low on inspiration, just peruse any of the websites below to look at designs submitted by designers worldwide, along with award-winning projects. Put up your portfolio for show and engage with the design community worldwide!
For User Onboarding
User onboarding is the process of improving a person's success with a product. It is the process of radically increasing the likelihood that new users become successful when adopting your product.
Discover best practices for user onboarding and learn from case studies!
Apart from having useful information on successful user onboarding, this website also has tutorials and live case studies for you to look into.
UI Specific Resources
UI Movement is a community of design enthusiasts who share and discuss interesting and unique UI designs. You will find a solution to all UI related queries here!
UI Goodies has all resources you could probably need as a UI designer. Ranging from on-screen elements like illustrations and icons, they also have an impressive list of books and other UI UX resources that could come in handy.
Magazines
UX Magazine is a central resource for everything related to User Experience. They provide a steady stream of current, informative, and credible content that covers trends, best practices, and much more.
Smashing Magazine is like treasure buried at the bottom of the sea for web designers and developers. It offers articles, insights and opinions on everything related to the web and design.
BOOKS
For Beginners
The Design of Everyday Things — By Donald A. Norman
The Design of Everyday Things is a book about how design serves as the communication between object and user, and how to optimise that conduit of communication in order to make the experience of using the object pleasurable.
Don't Make Me Think — By Steve Krug
Don't Make Me Think describes the key points, examples and insights which are important to know about website usability. The major idea is to create designs with which users wouldn't need to think too much how the interface works — this way it becomes not only problem-solving but also easy to use.
The Non-Designer's Design Book — By Robin Williams
The Non-Designer's Design Book talks about looking at design from a layman's perspective and explaining basic principles of design to an engineer, a marketer, a writer, or anyone else on your team. According to Robin Williams, projects end up looking much better once everyone knows the basics of design.
For Advanced Designers
The Elements of User Experience — By Jesse James Garrett
Although a dated book, it has become a vital reference for web and interaction designers the world over, and has come to define the core principles of the practice. In the latest edition, Jesse James Garrett has refined his thinking about the Web to include information that applies to the proliferation of mobile devices and applications.
A Project Guide to UX Design: For user experience designers in the field or in the making — Russ Unger & Carolyn Chandler
The latest edition of this book takes on new information on design principles, mobile and gestural interactions, content strategy, remote research tools amongst other things. It's a guide to the ins-and-outs of website design projects from a UX perspective.
Communicating Design: Developing Web Site Documentation for Design and Planning — By Dan M. Brown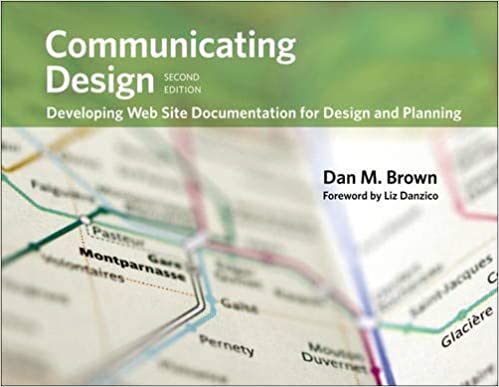 This book combines quick tips for improving deliverables with in-depth discussions of presentation and risk mitigation techniques. Author Dan Brown shows you how to make the documentation you're required to provide into the most efficient communications tool possible.
To Spark Creativity
We've saved the best for last. Have a creative block you just can't get out of? Don't know where to turn to for that surge of creativity? Here we have a list of books that will not only help you in overcoming any creative blocks you might have but will also make you look at the creative process in a different light.
Steal Like an Artist: 10 Things Nobody Told You About Being Creative by Austin Kleon
A New York Times bestseller, Steal Like an Artist is a book on coming up with creative ideas. In the book, Kleon catalogues everything he wishes he had been told about being creative and the creative process. This easy-to-read book is written like a picture book which makes it a short but impactful read.
The Artist's Way: A Spiritual Path to Higher Creativity by Julia Cameron
The Artist's Way is a self-help book to help people with artistic creative recovery, which teaches techniques and exercises to assist people in gaining self-confidence in harnessing their creative talents and skills.
Big Magic: Creative Living Beyond Fear by Elizabeth Gilbert
Big Magic reveals Elizabeth Gilbert's own generative process and shares her wisdom and perspective on creativity. Gilbert offers insights into the mysterious nature of inspiration and discusses the attitudes, approaches, and habits that let us live our most vibrant lives.
As you can see, there are a ton of great resources available for UX designers on the internet. It's just a matter of digging deep and finding good resources, and we hope this list makes your job easier!
For more of Yellowchalk's stories read our blogs. To know more about Yellowchalk's Design Process, you can go through our Project stories.